Biblical Archaeology
Embark on a journey through the ancient world alongside Professor Tom Meyer as he uncovers compelling archaeological evidence that confirms the historical accuracy of the Bible. From the ruins of ancient cities to artifacts unearthed from the biblical period, each discovery contributes to a deeper understanding of the authenticity of the text of Scripture.
Patterns of Evidence
Patterns of Evidence is a documentary film series with Timothy Mahoney that travels through the Bible, investigating evidence of its historical credibility, the accuracy of its transmission through the centuries, and how it impacts the modern world.
The same faithless academic paradigms are at work with the historicity of Exodus as the Genesis account of creation. Non-believing academia place the Exodus in a historical period where there is no evidence of Jewish people in Egypt and say, "if there were an Exodus, it has to be here in the historical timeline". So, an event they don't believe in must be in a certain place of time they choose! Incredibly closed minded, no worse, protective of their agnostic worldview. Watch Tim Mahoney unpack the evidence that supports what we already knew, the Bible is true.
Don't let non-believing agnostics or at best religions traditionalists deflect you from the truth and cause a crisis of faith. The God of the universe wrote the Bible.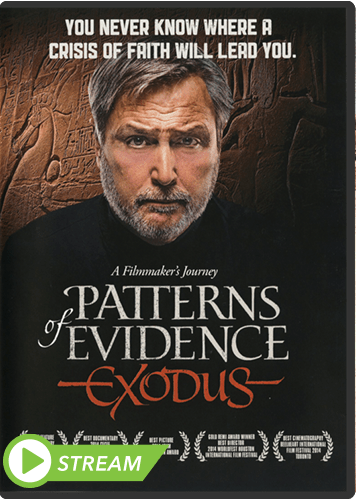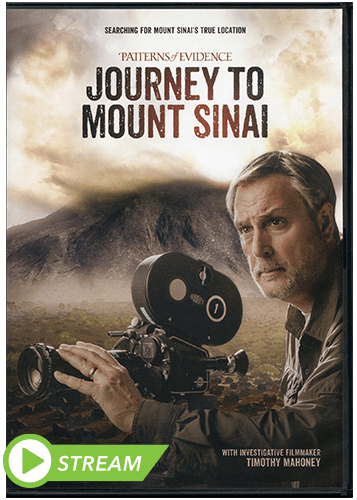 How to Watch Patterns of Evidence
Stream options require you to "cast" the content from a computer or smart device to the TV. So, you must have a SmartTV that is "cast" capable, or you need a Roku or AppleTV device attached to your TV.
You can purchase Stream content for all movies directly from the Patterns Store. After you purchase at Patterns, you log-in to Patterns+ to access content.
Log-in to Patterns+ >> Click the down arrow next to your icon in the top right of screen >> click Account Settings >> click Transactions.
Or, Log-in to Patterns+,

then

Go to this Link, if there is no price next to the item, you already purchased it.
Stream links are also sold on the Creation Today website. After purchase, log-in to Creation Today, click Account >> Digital Orders >> My On Demand Video.